Welcome to Sparkbird.
The world's first automated bird watcher!
Tell it your favorite species and never miss a visit again.
We started this project because we were always wondering what rare species we were missing at our feeders. While at work, running errands, or spending time with our kids it is easy to miss that rare visit from a Spark. That is why we created Sparkbird.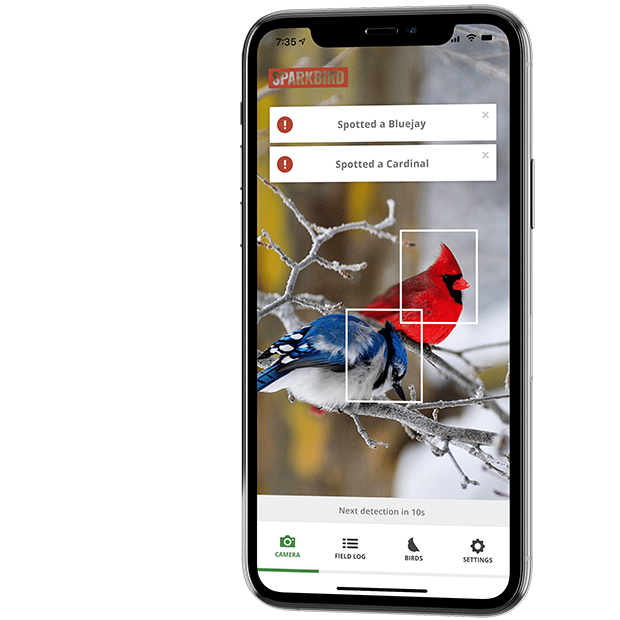 Setup
Setup your phone on a tripod pointed out a window at your feeder. Ideally the feeder would be 5 feet or less from the window. Though, you can put the feeder further away if your phone has a telephoto lens.
Zoom
Pinch and zoom your phone in on the feeder so that the primary perching areas are clearly visible and not too small. Experiment a bit to get the best detections.
Orientation
If possible, orient your phone vertically. This may allow you to get ground feeding birds in addition to the ones on the feeder. Some of our most unexpected visitors have been ground feeders that were caught by the phone.
Share your Favorites
When viewing a field log entry, you can choose to share your favorite photos with other SparkBird members. Touch the globe icon on the picture and it will show in the global feed for others to like.
In with the Old
Use an old phone that no longer has cell service as your SparkBird phone. As long as you have wifi, any old phone should work great to catch birds at your feeder. This allows you to leave it up all the time when you are not around and needing only wifi makes it free to operate.
Screen Removal
Remove any screens from the window. The screen interferes with the applications ability to recognize birds.
Bird Safe
Avoid bird-window collisions (BWC's) by installing anti-collision decals on your window glass. For example.
Connectivity
Make sure your phone tripod is located near a power outlet and has decent wifi reception.
Remote Viewing
If you have two phones, you can see what is happening on the other in real time! Link devices on the "Profile" tab inside the app.
Best Results
For best pictures and results use a more recent phone. The latest iPhone, X or newer that have telephoto lenses and neural chips provide the very best results.
Feeder Position
Turn your feeder so that the main perches are located with profile views from your camera. Or, block off the perches that are hidden behind the feeder.
Camera Upgrade
Is your feeder too far away from your window? Buy a telephoto lense for your phone. There are a ton of great options on Amazon.
Wrong species
Did SparkBird give you the wrong species? Touch the box and see the other possibilities inside the field log! Often the correct one is there (touch to change).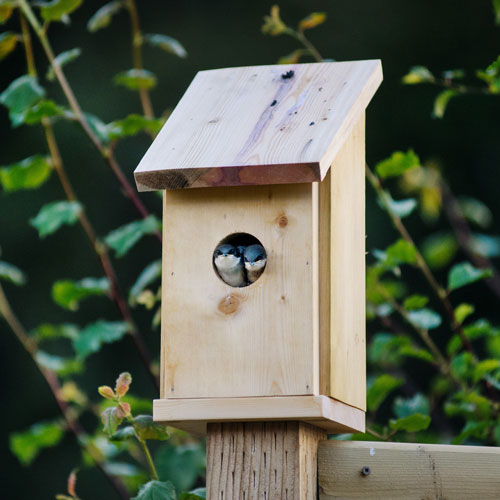 Community
We are building a Sparkbird community in multiple places...
Engage with us us on Facebook, Instagram, and Reddit!
Want to earn premium service levels? You can do that by becoming a Bird Bounty Hunter! We are looking for volunteers that want to help us round out our species database. If you are interested in helping check the reddit page for the latest bounty list. Or, email us and submit your captures.
Watch one of your feeders for birds as they visit - the classic.
Watch a bird bath for visitors to the bird bath.
Watch a nest for visitors to the nest.
Watch a bush or tree for visitors
Watch a hummingbird feeder.
Help count the number of birds that visit your feeder.